Welcome to Building the Walls
of the communities
The organisation was originally founded by Elaine and Richard Paulse with the help of some community members. Their passion for helping the unfortunate and disadvantaged people within their community soon becomes a full-time responsibility and they were committed to seeing it through.
They started with a small Soup kitchen from a church called "Gospel Park "to feed the vulnerable, frail elderly, disable, Hiv/Aids, TB victims and young neglected children. This initiative grows so fast and they had to register the organisation as a Non-Profit Organization in 2006 for the purpose of community upliftment. The aim was to impact New Horizons and surrounding communities in a holistic manner.
In the 15 years of operations, the focus has been to fight poverty alleviation and sustainable livelihood.
Since 2020 the focus shifted to the following areas:
Prevention of HIV, TB, STI's and Covid-19
Information and Communication Tech
Thank you to our four biggest donors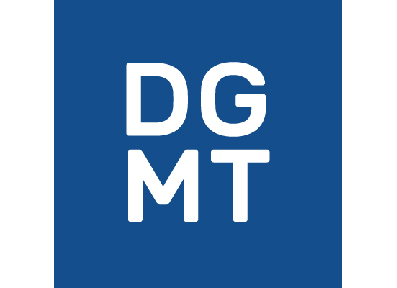 Join us in our mission to alleviate poverty and feed a hungry child
Satellites Food Support
Providing food security to over 43 Satellites within the Garden Route of Western Cape Province. Plettenberg Bay to the vulnerable and key population groups that include the following: Disabled, PLHIV/TB Foster and Safe Houses, ECD centres, Frail Care, Drug & Alcohol Rehabilitation centre, Churches and Transgender groups extra.
Veggie Garden Project
We created 7 food gardens and handover each year a garden to the owners to help them with food security and sustain their own livelihood. The fresh vegetables are also used to prepare nutritious meals at the feeding schemes.
Information and Communication Technology Services
We provide the following: Access to internet and email, Provide IT support, Drafting of CVs, Printing, Copying, Scanning and Emailing
Prevention of HIV,TB,STI's and Covid-19
Provide HIV Testing Services, TB and STI screening with existing client base who benefits from food security program HIV, TB and STI Awareness Condom Distribution IEC materiaal Distribution Implement Stigma& Discrimination Reduction Program Conduct Awareness and Education Program on Covid-19 to reduce the spread of the virus.
Food Parcel Distribution
We support vulnerable and 10% of the key population with 500 monthly food parcels working closely with the Westen Cape Health Department and Department of Social Development.
Our Mission
TW will provide a comprehensive package of services that include Food Security, HIV Testing Services, Stigma & Discrimination Reduction and ICT Services in partnership with strategic stakeholders in the Bitou community and surrounds.
Our Vision
A healthy, vibrant, self-sustaining community.
New Horizons
Bossiesgif
Kwanokutula
Qolweni
Cold Stream
Knysna
Oudtshoorn
George
Welkom
Kranshoek
Plett South
Wittedrift